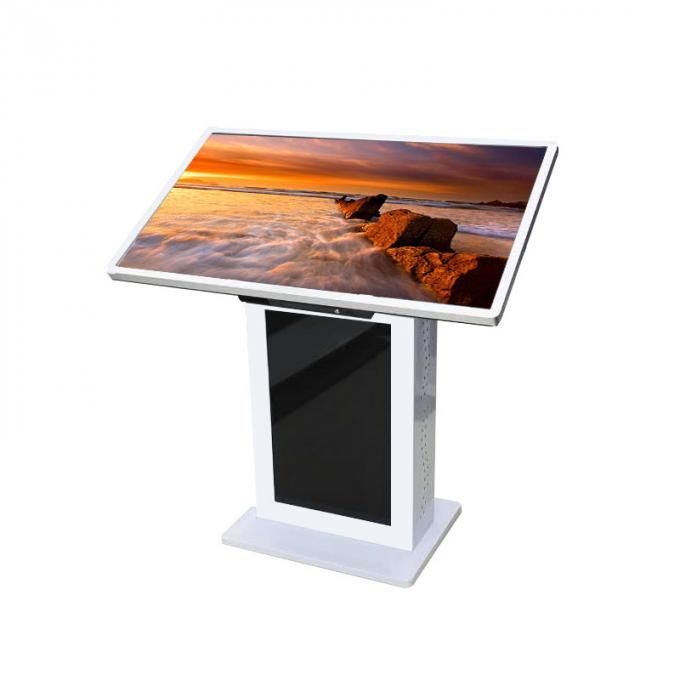 What is a touch table?

An interactive touch table using capacitive touch is to simplify people's actions on the computer-generated, it is the largest application that is matched with the touch screen and associated software package outside of a product to the query uses bundled together. It can be obtained by a computer screen by tapping the appropriate information, it brings to the computer's operation is completely locked in on a computer screen, no keyboard and mouse, safe, reliable, and does not affect the operation of the user's operating system.
An interactive touch table is a nano-film or capacitive touch screen and related software package for query purposes other than adding a touch of products bundled together. An interactive touch table will truly touch and control one role, greatly improving the people's work efficiency. Interactive touch table as an input device, which uses a touch screen with a durable, fast response, space-saving, easy-to-many advantages exchanges. Users simply use your fingers to gently touch screen machines can quickly get the information they want, thus making the interaction more straightforward machine. It is also a positioning device, the user can manually enter the coordinates information directly to a computer. It uses a mouse, keyboard as an input device. This technique greatly facilitates users who do not understand computer operation. As a high-tech machine, an interactive touch table has gradually replaced the simple touch screen, allowing users to truly feel the human-computer interaction can be freely characteristics.
Interactive touch table is suitable for multi-grade class on high-end atmosphere occasions, such as showrooms, customers can experience the intuitive touch technology; general manager's office, either replace the old-fashioned coffee table, they can sit down and play the game.
For more information and the actual price, please contact us.