|
DIGITAL SIGNAGE
has evolved into a highly efficient and appealing means of providing multimedia content among business owners, brand marketers, and advertising agencies who realize its benefits of informing, promoting, and entertaining specifically targeted customers
The days of providing static content are behind us. The vast capabilities of digital signage can provide multiple dynamic messages with full-motion video on a minute-by-minute, hourly, or weekly- programmed schedule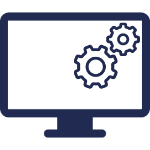 Digital Signage
We have a passion for creating intelligent digital solutions. Our solutions increase sales,support consistent and compelling branding,
provide an improved overall audience experience and support your business objectives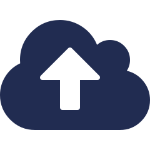 Software features
We develop proprietary digital signage software and platforms which enable organizations to manage professional looking
screens easily and on their own, hence cutting down on cost and increasing ROIs.
Anyone can easily install and operate their display network quickly using our digital signage software
Media Library Management
Add & organize videos, playlists, images, streams, music, websites and schedules to any layouts or players



Drag-N-Drop content
Simply drag and drop your desired zone and adjust your settings within the field
Multi-screen Controller
Multi-screen Controller system Supporting the use of the entire area, that help you save your time.

Scheduling
Creating & managing any digital signage player network with our custom scheduling technology
MediaFusion Ultimate Edition

MEDIAFUSION ULTIMATE EDITION is a versatile Digital Signage Solution on an enterprise level. It is built for n-numbers of remote signage nodes with rock solid stability and scalability. It supports both Windows and Android Player Clients. Supports LAN/WAN/Cloud environments.
MediaFusion Hospitality Edition

MEDIAFUSION (HOSPITALITY EDITION) is a hospitality driven Digital Signage Solution. It comprises of a suite of software that allows you to manage not just media but also event information. Create professional and functional displays for hotels and convention centres.
nCastFusion Lite Edition

A lite version of our digital signage flagship product MEDIAFUSION. Which allows a single workstation to administrate, design and schedule media information to your LAN digital signages.